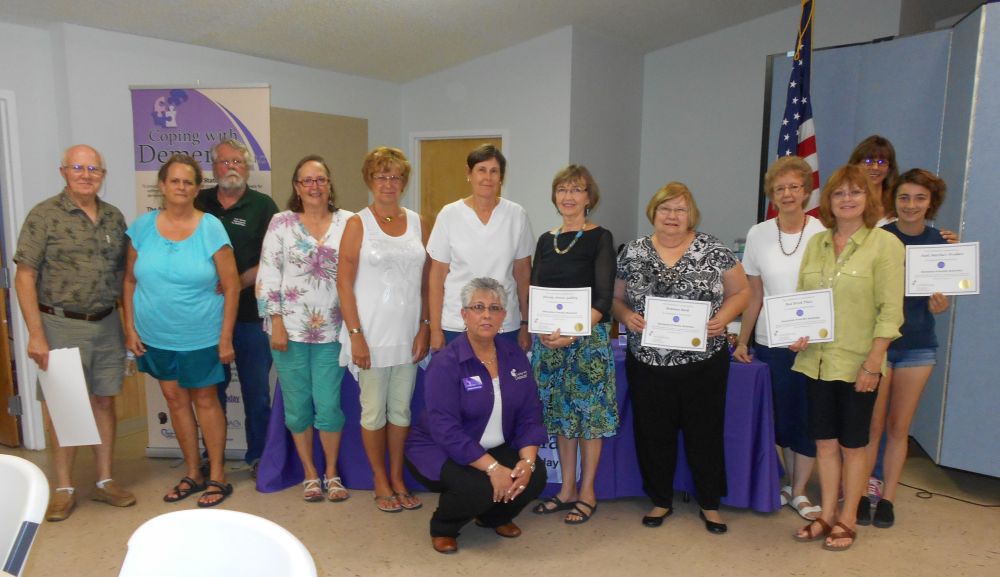 Floral City, FL., June 30, 2015 – Eleven more Citrus County businesses were certified as Dementia-Friendly at a workshop hosted by the Floral City Merchants Association June 29, 2015.
With an increase in Alzheimer's and dementia sufferers, plus their families and caregivers, throughout the region, businesses have begun to raise customer service standards to a new level in an effort to understand and respond to their special needs.
Companies that earned certification at the Floral City workshop include A.M. Yard Maintenance, the Floral City Art Gallery, Covington Design Works, Floral City Veterinary Hospital, Joi Sampsell Art, Brannen Bank, Floral City branch; the Red Brick Place, Aunt Martha's Produce, Floral City Heritage Museum, and Tally-Ho Vacations. All are in Floral City except Tally-Ho Vacations, which is based in Inverness.
Each business completing the one-hour training receives a certificate and a l Dementia-Friendly door sticker. The training is conducted by Debbie Selsavage, President of Coping with Dementia LLC. More information is available at www.coping.today.