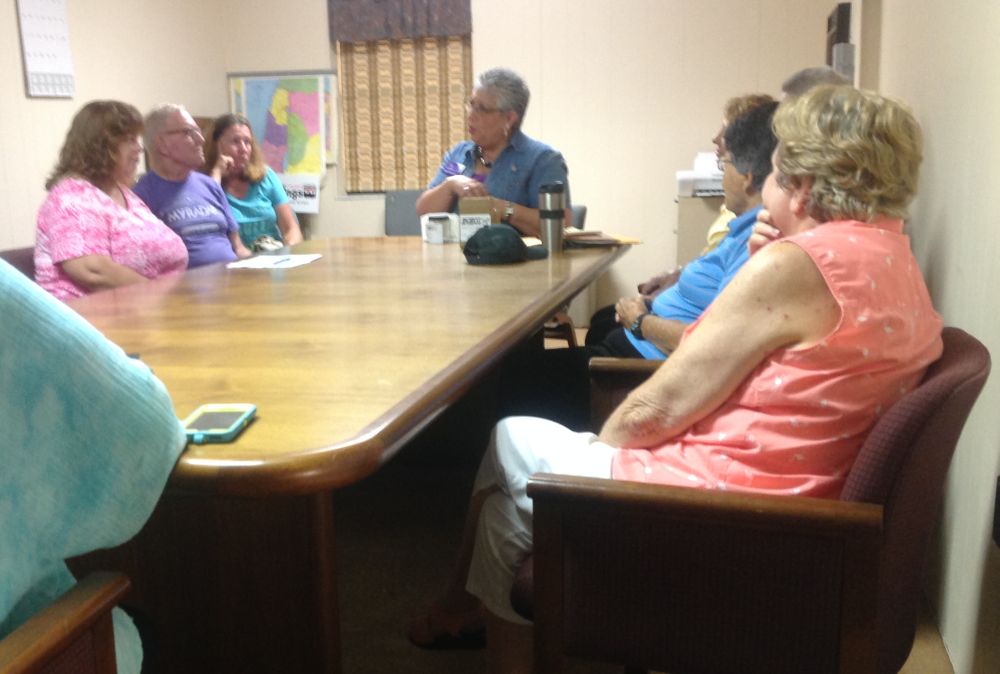 Inverness, FL; June 10, 2016 –
Alzheimer's and dementia caregiver support groups have enthusiastically stepped up to take an important role in the distribution of Human Scent Preservation Kits throughout Citrus County.
Early in June, Linda Boles, President of the Crystal River-based Find-M Friends, a non-profit organization that promotes the training and use of scent-discriminating Bloodhounds in cooperation with law enforcement agencies to locate people lost and at risk, announced that as many as a thousand "Scent Kits" will be distributed free of charge to elders with memory care issues, thanks to a generous grant from the Black Diamond Foundation.
Because Human Scent Preservation Kits are so effective in tracing elders with memory issues who have wandered and become lost, Find-M' Friends has chosen the Inverness-based Coping with Dementia LLC to partner in the task of distributing the kits. Boles states, "Coping with Dementia has extensive resources in the memory care community and will be working with us to get kits into the hands of dementia caregivers as rapidly as possible."
Debbie Selsavage, President of Coping with Dementia and a support group leader for the Alzheimer's Family Organization, has set up meetings with support groups throughout the county. She reports, "The response has been gratifying. These people, who have dealt with dementia on a personal level, understand the importance of using this simple device to keep their loved ones safe. They are taking kits for themselves, and for others they know who are dementia caregivers."
Pictured here, Selsavage meets with an Alzheimer's Association support group in Floral City, Florida.
For additional information and a list of distribution locations, call Boles at 352-613-3486 or e-mail [email protected]; or call Debbie Selsavage at 352-422-3663 or e-mail [email protected].