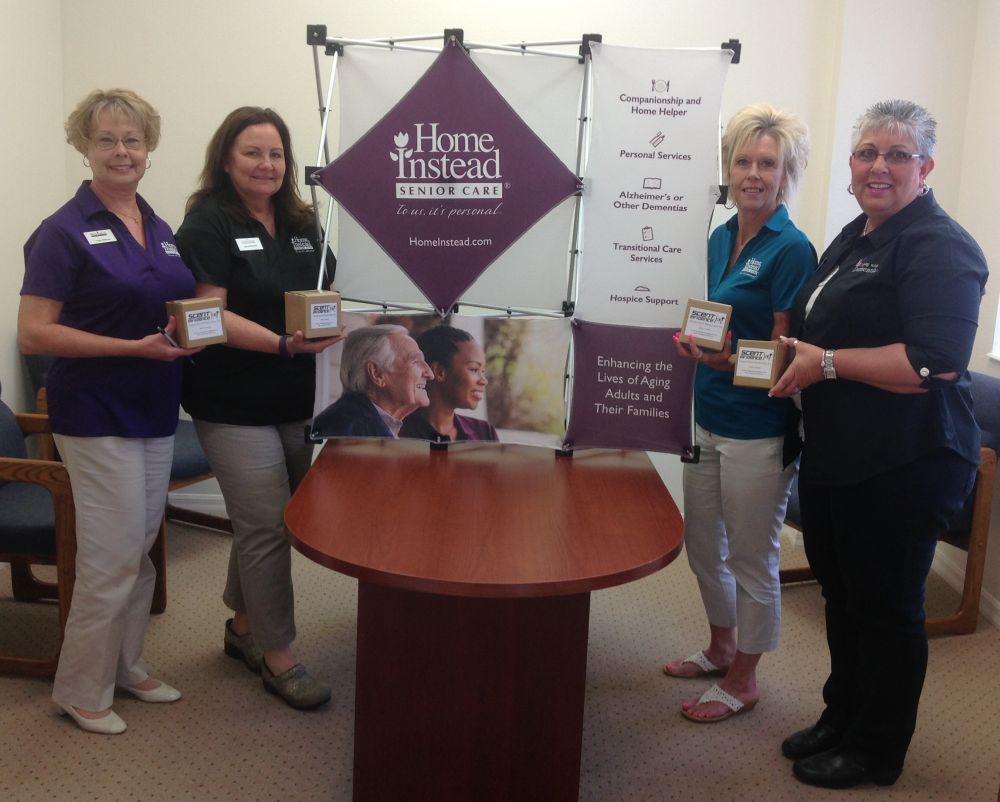 Lecanto, FL; June 30 — The Citrus County headquarters for Home Instead Senior Care, located at 4214 Gulf to Lake Hwy in Lecanto, has become the first home health provider in Citrus County to join a campaign to distribute free Human Scent Preservation Kits to the families and caregivers of people with Alzheimer's and dementia.
Home Instead Branch Director Vickie Williams explains, "Because the majority of the seniors we care for remain at home, we want to provide them with an extra measure of security in the event that they may wander and become lost."
Usually referred to as a "Scent Kit," the Human Scent Preservation Kit is a reliable and inexpensive way to capture and retain a pure human scent to assist scent-tracking Bloodhounds in the event that someone with Alzheimer's or dementia wanders and goes missing.
A thousand kits are currently being distributed to seniors and their caregivers throughout Citrus County by the non-profit Find-M Friends, an organization that trains Bloodhounds to assists law enforcement agencies in the search for individuals who have gone missing; and Coping with Dementia LLC, an organization that provides counseling and care training to families caring for a loved one with dementia. The free kits were made possible by a grant from the Black Diamond Foundation.
Convenient distribution centers have been set up throughout the county where kits can be picked up free of charge. For additional information and a list of distribution locations, call Linda Boles at 352-613-3486 or e-mail [email protected]; or call Debbie Selsavage at 352-422-3663 or e-mail [email protected].
Pictured receiving Human Scent Preservation Kits for distribution among its clients are Home Instead Director Vickie Williams, Home Care Consultant Jayme Shepherd, and Service Manager Claudette Lansberry. To the right, delivering the kits, is Coping with Dementia LLC President Debbie Selsavage.