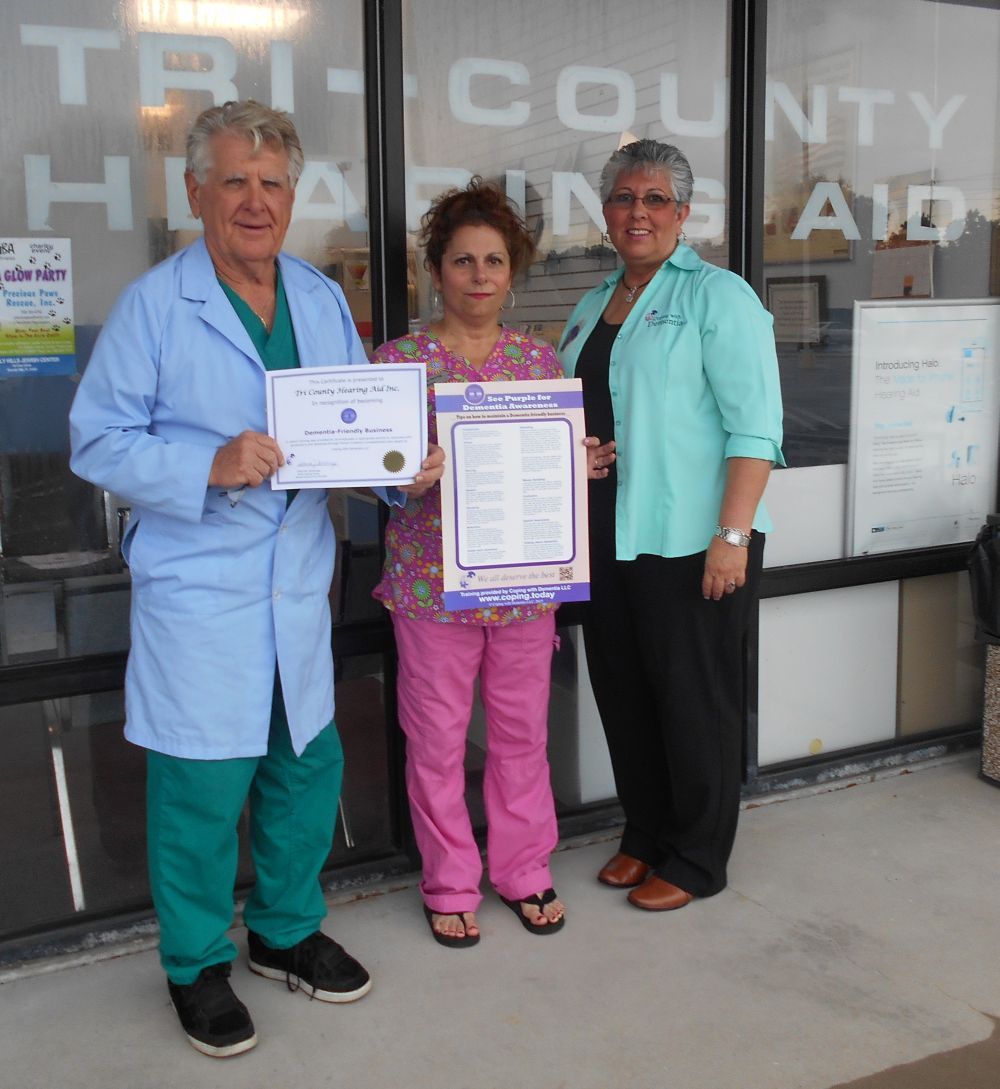 Tri-County Hearing certified Dementia Friendly
Beverly Hills, FL, November 12, 2015 – Tri-County Hearing has become the first provider of audiology and hearing aid services in Citrus County to be certified Dementia Friendly.
Tri-County Hearing owner and audioprosthologist David Ditchfield explains, "A recent study from Johns Hopkins has confirmed that hearing loss is an integral aspect of dementia, and that poor hearing may in some cases be a predictor of the onset of Alzheimer's and dementia. This relationship indicates that our company needs to better understand the qualities and behaviors of people with dementia in order to provide a higher level of customer service to our clients and their families."
Tri-County Hearing is the 18th business in Citrus County to receive training to be certified Dementia Friendly. Located at 3519 North Lecanto Highway in Beverly Hills, Tri-County has provided audiology services for 36 years. Its services include outreach through a mobile testing and screening vehicle. For more information, go to www.tri-county-hearing.com.
Dementia Friendly training for Tri-County Hearing was provided by Coping with Dementia LLC, an Inverness-based company that offers education and training for caregivers of people with Alzheimer's and dementia. For more information, go to www.coping.today