CAREGIVER SUPPORT GROUPS,
FREE AND OPEN TO THE PUBLIC!
People touched by this disease or other related memory disorders come together in a non-judgmental, safe environment to discuss frustrations and share coping techniques.
Debbie Selsavage is the Support Group Leader. For more information call:
352-422-3663 or Email: deb@coping.today
Crystal River Library, 8619 W. Crystal Street, Crystal River
July 11th at 1:30 pm
Cornerstone Baptist Church, 1100 W. Highland Blvd, Inverness
July 19th at 1:30 pm
Please visit my website at www.coping.today for more helpful information.
Support Groups are one of the ways to know that you are not alone. You may even have a smile when you leave.
Stop by. We would love to meet you, and you just may meet a new friend. You do not have to try to manage this alone.
Hope to see you there!!!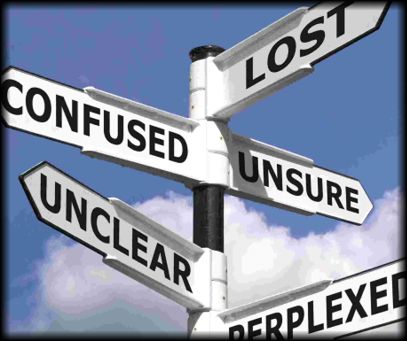 Tragic Event Hit Citrus County Last Month!
This past month we had a tragic event in Citrus County that should be a lesson for anyone who is caring for a person living with Alzheimer's and dementia.
A person with dementia went missing while walking in her neighborhood. Unfortunately, this was an area with many lakes, wetlands, wooded areas, and underbrush. An exhaustive six-day search over more than 23 square miles, many man hours and neighboring police departments involved. Today, nearly three weeks later, she has not been found.
Because she did not have a scent kit or other precautions in place, we must see this tragic event as another harsh lesson in how quickly something like this can happen. I wrote an opinion piece that was published in the Citrus County Chronicle.
Because space here does not allow posting the whole story here, I am providing a link where it has been posted on my web site blog. If you have not read it, please do so now at http://coping.today/blog/. I am also providing a link to some very helpful suggestions from the Alzheimer's Association web site.
http://www.alz.org/care/alzheimers-dementia-wandering.asp#who


Caregiver Learning Day
The Alzheimer's Family Organization (AFO) is presenting an educational event in Inverness on July 28th from 10:00 a.m. - 2:00 p.m. This will take place in the Historic Schoolhouse at Citrus Memorial Hospital.
The AFO is a community based, non-profit organization focused on helping caregivers achieve and maintain a better quality of life not only for their loved ones, but for themselves.
I will be there speaking on how to better communicate, and Kenneth & Vera Swade will be speaking about elder advocates and guardianship. There will be other resources there to assist you in answering your questions.
You never know what you may learn to become a better caregiver. If you would like more information about this event, or to RSVP please call 352-616-0170.
Please do not miss out, call now. We will love to answer your questions.



Feature Service
of the Month:
Coping with Dementia Website
Many companies use their web site for the sole purpose of promoting their goods and services. Of course, I do this as well with my Coping with Dementia web site, but we have also designed it as an information resource for anyone who visits it.
For example, there is a link that leads to a listing of every company or organization in Citrus County that has been certified Dementia Friendly (http://coping.today/business-directory/). I hope you will patronize these businesses and churches that have gone to the trouble to become certified to a higher standard of service for individuals living with dementia, and their caregivers.
We have a link to Find-M' Friends (http://www.findmfriends.org/) with whom we partner to promote and distribute scent kits. If you are a caregiver for someone living with dementia who has not yet obtained and activated a scent kit, please contact me at deb@coping.today.
So much of my philosophy of care and training methodology is based on Teepa Snow's Positive Approach to Care. You can learn more about it right through my web site (http://teepasnow.com/events/pac-training).
There is a section of my site devoted to news (http://coping.today/news/). Here we can provide more detail than in the limited size of my monthly e-newsletter, so I hope you will check it our frequently to see what is happening.
You can also find a calendar of events relevant to anyone coping with Alzheimer's and dementia (http://coping.today/events/). I also provide a blog that is frequently updated both with my and other people's articles that may be of interest to caregivers (http://coping.today/events/).
So please visit www.coping.today frequently. It contains a lot of information and a lot of resources for you, the caregiver.
Remember: "We all deserve the best" -- that also includes you the caregiver.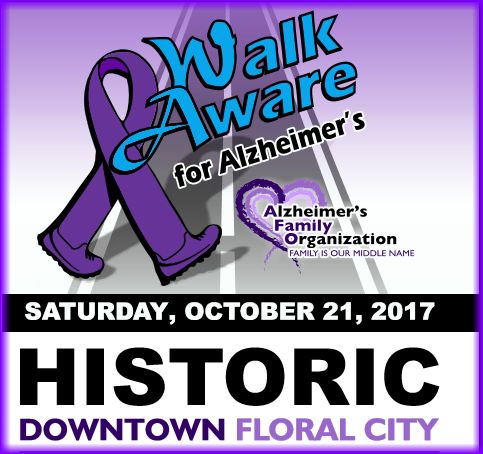 Alzheimer's Family Organization announces
Citrus County's First Walk For
Alzheimer's !
The Alzheimer's Family Organization (AFO) has announced that Floral City will host Citrus County Walk Aware for Alzheimer's on October 21, 2017. The walk will be the focal point of a four-day series of activities to raise funds and awareness for Alzheimer's from October 19 through 22.
The Saturday walk, which will take place in and around the Floral City Town Center, will offer the options of walking the Withlacoochee State Trail or a historic walk of scenic Floral City, including the picturesque Avenue of Oaks. For a single tax-deductible entry fee, walkers may walk the trail, the town, or both.
In addition to the Saturday walk, the series of activities will include a reserved seat only showing of "I'll be Me," the documentary of legendary singer Glen Campell's struggle with dementia, at the Valerie Theater in Inverness on the evening of Thursday October 19th.
On Friday evening October 20th, an exhibit entitled The Art of the Fidget Mat will open at the College of Central Florida in Lecanto. Fidget Mats are colorful, unique hand-made small fabric quilts used to provide therapy and activity for individuals with dementia. The exhibit will remain at the College throughout the month of November.
The awareness weekend will end with a second matinee showing of "I'll be Me" at the Valerie Theater on Sunday, October 22.
Walker entry forms and sponsorship opportunities are now available for Citrus County Walk Aware for Alzheimer's.
For more information, call 352-422-3663 or 352-616-0170, or e-mail deb@coping.today.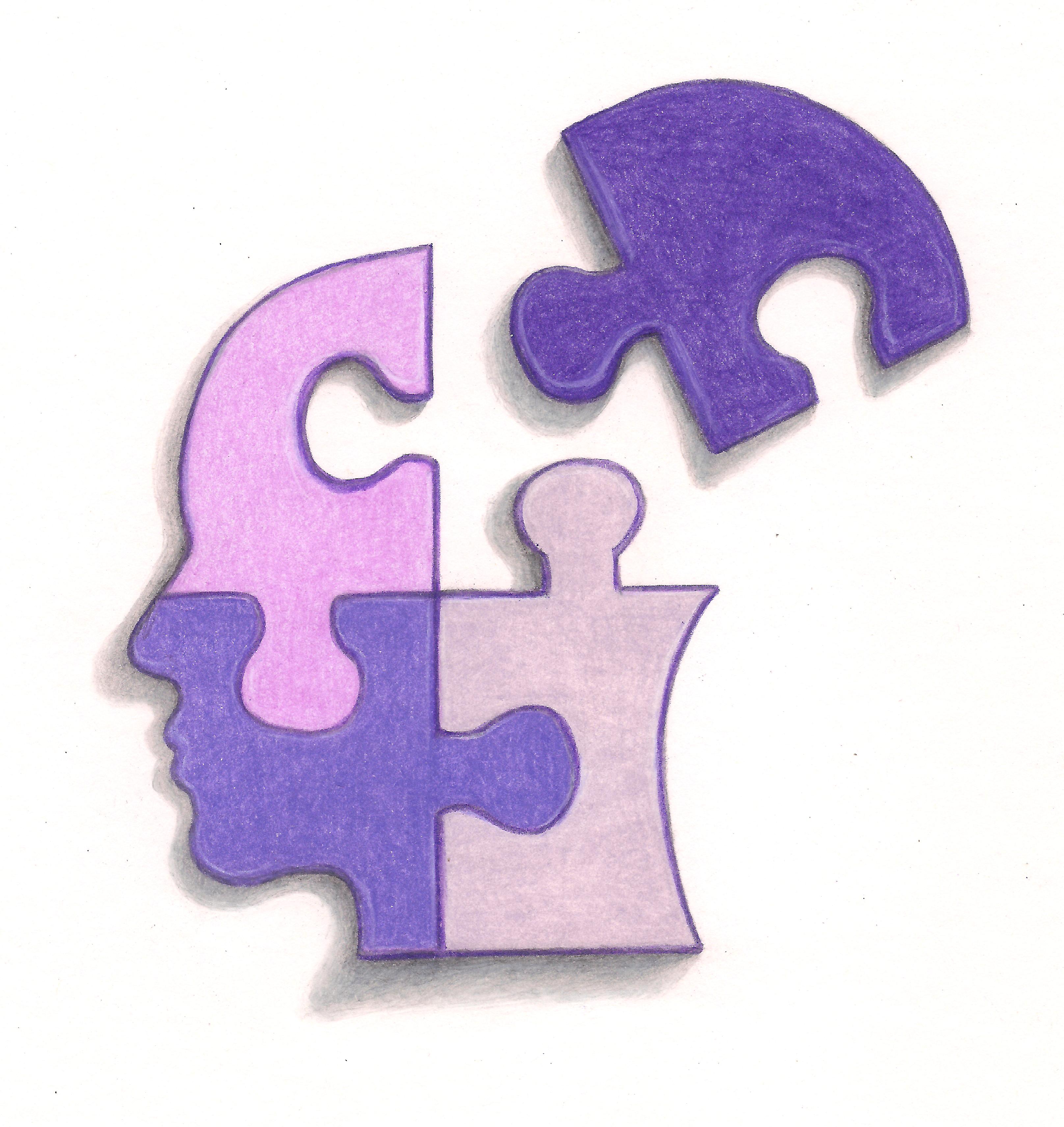 The 4th Annual Coping with Dementia Conference
We are very excited with how the plans are coming along for Citrus County's 4th Annual Coping with Dementia Caregiver Conference. As in prior years, it will be free and open to the public.
We will have three key speakers in the morning and dozens of local resource partners with information tables. A light lunch will be included.
Our hosting venue will be Our Lady of Grace Catholic Church in Beverly Hills, a certified Dementia Friendly Church.
The conference will take place on Wednesday September 13th from 9:30 a.m. - 2:30 p.m.
If you are interested in attending this conference, please call Debbie at 352-422-3663 or email her at deb@coping.today. You can even register online at www.coping.today/events.
The Virtual Dementia Tour bus will be there from Senior Helpers, Free hearing screening from Advanced Family Hearing Aid Center, Linda Boles from Find M Friends,Sheriff's department and Walgreen's will be providing flu shots, just to name a few of the services. Watch for more news on this event.
This conference has so much to offer to all that attend. Do not miss it.


Citrus County Life Magazine Is Here!!!!
The new edition of Citrus County Life Magazine has hit the stands.
Coping with Dementia has an article in it entitled "Making Dementia Friendly Progress in Citrus County." We are so proud of the number of businesses that have taken the time to be educated and become more aware of how to better serve their customers and clients.
They have all gone through a least an 1 1/2 hour training to understand the symptoms and characteristics of what a person with dementia is living with on a daily basis.
Citrus County Life is a beautiful magazine, please do not miss out on all the wonderful articles they have included in this edition. It is free and can be found in many locations throughout the county.


Who is new
in the
Dementia Friendly World?
We are excited that this month we have certified another church and another business as Dementia Friendly in Citrus County. These are the Hope Evangelical Lutheran Church, located at 9425 N Citrus Springs Blvd, Citrus Springs; and The Advanced Family Hearing Aid Center, located at 2027 N. Donovan Avenue in Crystal River.
Hope Evangelical Lutheran hosted a fantastic workshop. There were about 50 people there, and discussion was lively. We are pleased to see Advanced Family Hearing aboard because they will also be at Citrus County Walk Aware for Alzheimer's in October with their mobile unit to provide hearing screening.
If you are interested in becoming Dementia Friendly, please call me at 352-422-3663 or email me at deb@coping.today.
Come join the others in better serving a person living with dementia and their caregiver.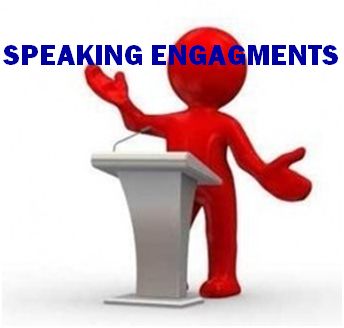 Coping with Dementia
will come to
speak!
If you are in charge of organizing speakers, workshops, and activities for your club, church, or organization, you can add Coping with Dementia to your list of speakers.
I am always eager to speak to a group, club, or organization. If you will listen I will come. I am prepared to go anywhere and talk to anyone about Alzheimer's and dementia.
We know that the summer is a slow time of the year and many people are traveling. Do not wait. Call me now and book an engagement before my fall and winter calendar fills up.
If you think this topic is too difficult and depressing for an enjoyable, empowering, and educational presentation, then you have not heard me speak. I tackle the topic with compassion, understanding, smiles, and laughter, and often with amusing stories from my own care giving experience.
Call me at 352-422-3663 to set a date for your organization, church, or club. We can even talk about having your organization host an ABC of Dementia workshop.
You'll be pleasantly surprised.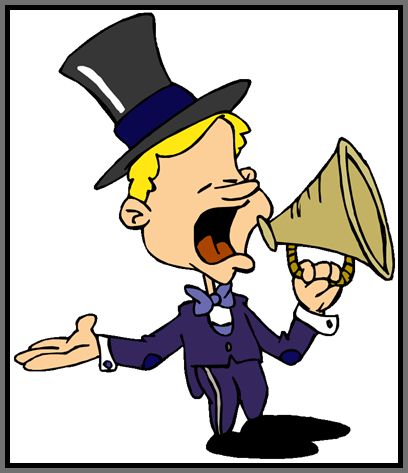 INFORMATION
Programs and Resources
Do Not Hesitate -
Call Now!!!
Scent Kits are a way to be proactive in protecting a loved one that may find themselves lost and missing from home. Find-M' Friends has distributed more than 5,000 of these kits in Citrus County. Please call and see how you can get a scent kit for your loved one. Call Linda at 352-613-3486 or Debbie at 352-422-3663. Website is: http://www.findmfriends.org/
Hospice of Citrus and the Nature Coast offers FREE programs throughout the month, including Five Wishes, Alzheimer's awareness training, and movies. Please call and 866-642-0962 for more information. Website is: http://hospiceofcitrus.org/
Elder Options has FREE educational programs such as Savvy Caregiver Training workshops. They also have a help line that will provide you with services that can meet many of your needs. For more information please call 352-692-5219. Website is: http://www.agingresources.org/savvy-caregiver-training/
The Alzheimer's Family Organization offers programs and services such as support groups and Caregiver Days. For more Information please call 352-616-0170. Website is: http://www.alzheimersfamily.org/

Citrus County Senior Services has many opportunities for socializing with other seniors. These include community centers, meals on wheels, and companion services. For more information on many of their programs call 352-527-5975. Website is: www.citrusbocc.com
The Citrus County Veterans Office provides assistance and guidance to veterans and their families to best navigate the VA system. For more information call 352-527-5916. Website is: www.citrusbocc.com
Seven Rivers Senior Circle has a variety of programs focused on seniors. There is a new Caregiver Support Group that will meet the last Wednesday of each month beginning at 10:00 a.m. facilitated by Sue Simone under the auspices of The Alzheimer's Family Organization. For more information please call Katie at 352-795-8400. Website: http://www.sevenriversregional.com/classes-and-programs/programs/senior-circle?program=707253&category=334783.
The United Way has many services for the community. One is a helpline. Call 2-1-1 to seek the services you need.
Teepa Snow has many videos on YouTube that can be very helpful if you are caring for a person with dementia. Please take the time to view them at Teepa Snow-You Tube Videos or website: www.teepasnow.com
Citrus County Dementia Friendly America publishes a resource brochure that can be helpful to people coping with dementia. For a free copy call 352-697-2288.
Citrus County has lots of services and opportunities available to caregivers, and each month we will keep you advised when new opportunities arise.
Call now to find out what services will be a good fit for you and your loved one.
We all need help, and we all deserve the best.



Special Person Registration Program!
Don't forget to pick up the Tuesday July 4th edition of the Citrus County Chronicle where you will find my latest monthly column entitled "Special Person Registration Program".
Through this program you can register your person who is living with Alzheimer's, Dementia or Autism with the Citrus County Sheriff's Office, so that if there is a call from your home, responders will be fore-warned that your person that has a special need.
There's even an online link where you can register: http://www.sheriffcitrus.org/register-someone-with-autism-dementia.php. If you don't use a computer, you can call 352-726-4488 and a form to be mailed to you.
Our deepest appreciation goes out to the Sheriff's Office for initiating this program.
If you do not receive the Citrus County Chronicle, just e-mail me and I will send you a copy of my column.
Also, if you have a question you would like me to address in a future column, please let me know. Write deb@coping.today, or call me at 352-422-3663.


Citrus County Community Centers:
A Valuable Resource
This past month I had the enjoyable opportunity to speak at all of the four Citrus County Community Centers. These Centers provide social opportunities, lunches, and special events for elders who need support. Of course, with the woman with dementia going missing in our county last month, this was the topic that seemed to be on everyone's mind.
I know that these seniors, many of whom do not have much in the way of financial support, feel vulnerable in a way that most of us don't.
I am so proud of Citrus County for providing services to them, and I am honored to be given the opportunity to both teach and learn with them.
Call now and find out how they can assist you: Citrus County Senior Services and Programs, 352-527-5975.